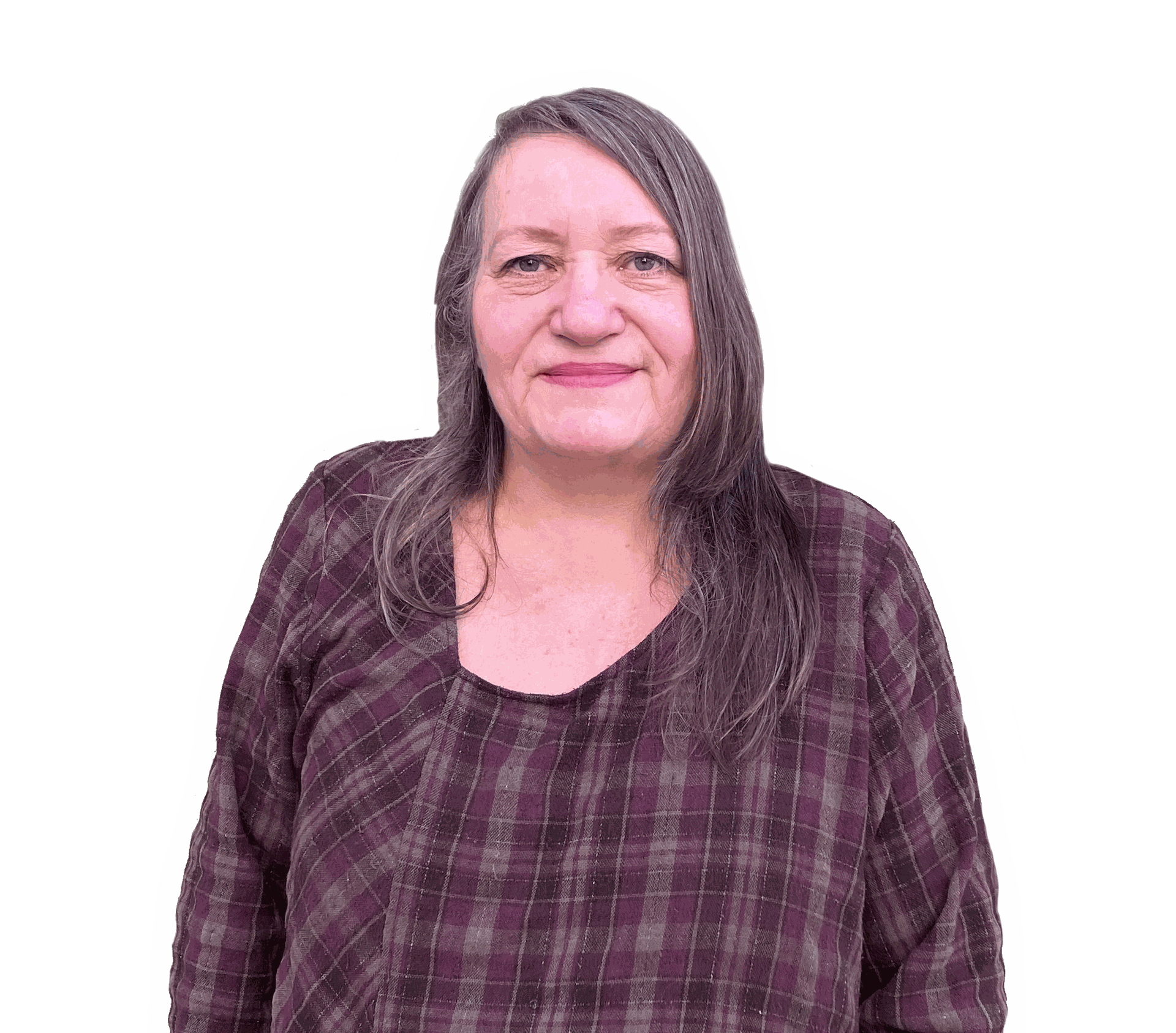 Marianne's story
Marianne Hubert was born in Ostend (Belgium) on 2 February 1963 to a Flemish father and a Canadian mother. She had seven near-death experiences in her childhood and youth as a result of asthma attacks. She was inundated with an indescribable love and received teachings.
At the age of 16 she moved to Brussels to start an administrative career in the private sector, which later took her to Athens, Paris and Wilmington (DE, USA). Back in Belgium, she joined the European civil service. Since 1999, she has devoted herself exclusively to her life mission.
Impatient to find here below the state of life she knew up there, she launches into a frantic race in psychology and spirituality. She became a Buddhist, practised vipassana, travelled several initiatory paths (Druidism, Candomblé, African shamanism, etc.), and trained in astrology, tarot cards, runes, and various energy healing methods (Barbara Brennan and Peggy Dubro). She has undergone several psychoanalyses (Lacanian, Jungian and body-psychology) and has trained in transpersonal psychology (Stan Grof) and Jungian psychoanalysis.
Despite their obvious interest, her research in spirituality and psychology left her hungry, for what she developed there brought her neither the hoped-for transformation of her material life, nor the state of life she experienced during her IMEs. Discouraged and disappointed, she gave up everything and resigned herself to living the simple earthly life she had feared, a life she had imagined to be dull and grey.
It is at this point that amazing synchronicities begin to rain down. While receiving an energy treatment, she hears a voice inside her that is not her own. For a few days she thought she had fallen into madness, only to realise that this second consciousness was much more loving, wiser and larger than her own. This consciousness asks her to act as a channel and directs her to the teachings of the Guide, an entity channelled by Eva Pierrakos between 1957 and 1979 (the Pathwork®). It was a revelation! These teachings are very similar to what she learned on the other side of the veil. Marianne translates them into French and makes them available for free (discover them here).
Read more...
Following a period of personal purification work with the help of these teachings, she discovers that it is by confronting what she likes least about herself (her erroneous conclusions, faults and limiting beliefs) that she releases her most beautiful light and, against all odds, recovers the state of life she experienced during her IMEs.
For some years she has been channeling the angels, archangels and personal guides of those who consult her. Her practice flourished. But she soon became frustrated by the limited use people made of the messages they received, delighted to hear the praise, but quickly forgetting the paths of transformation proposed by the beings of light. Already questioning the relevance of her work, when a consultant asks for an urgent interview to decide on the colour of a car, she becomes aware that her life's work must be more than just a radio station for higher frequencies. She decides to limit the appointments to once a year.
By closing this door, a new door opens: some clients are ready to start a deep work and from 2002, she teaches them the teaching body of Pathwork and trains them a few years later in helping relationships. At each meeting, an entity manifests itself during the meditation. Since then, Marianne channels the Guide who becomes her partner for the creation and the concrete application of the method of self-transformation "The Third Pole", a manual of the earthly life for those who wish to live their full potential of incarnated divine being.
Marianne Hubert defines herself as a "spiritual interpreter", she has an amazing talent for languages (she speaks seven) and has the ability to decode symbolic systems, from astrology to the language of the subconscious. With love, humour and an unwavering faith in the benevolence of the universe, she decodes any life situation to detect the invitation to better align with spiritual laws, which inevitably results in the improvement of our life experience. Her analogies in relation to everyday life make the most complex spiritual concepts crystal clear.
She is the author of an oracle game, "Le divin au quotidien" and the book "Accueillons notre imperfection", channels the Guide and gives conferences and workshops in Belgium, France and Latin America. She created several online trainings: "Healing the inner child", "Our relationships as an opportunity for evolution", "The couple: meeting with oneself", "Journey towards the divine Self", "Return to Self", "Liberate your path and offer it to the world" and "Living money as spiritual energy". She gives training in counselling and supervises the people she has trained.
Since 2004, she has been organising trips for those who follow the "Troisième Pôle" Method: Montsegur, Broceliande, Delphi, Burkina Faso, Brittany, Ireland, the South West of the United States, Tuscany, Eastern Crete and the Cyclades, Guadeloupe, Portugal, Mexico, Northern Greece, Native Canada, Tinos (Greece), Brazil.
"Marianne's love and presence, a benevolent charisma that says "true" things without ever hurting, always with a view to elevating the person and bringing him face to face with himself, to awaken him. This frankness does a world of good!"

Alice
"Marianne is like a lighthouse that illuminates the smallest unexplored corners of our inner landscape. She has the gift of perceiving and showing us with love, humour and kindness what is not yet visible to our eyes and gives us precious keys to transform it and gradually release the best of ourselves."

Fabienne
"I like the way Marianne has helped me to see the links between childhood and the adult I am. I appreciate the clarity of her analysis and her kindness, she accompanies us in a positive way, helps us to progress and supports us with a lot of love. "

Martine
"Marianne has the sharp eye of true love. It is priceless to be able to welcome this pure truth expressed with depth, openness, generosity and insight."

Jean-Michel
"Marianne has a great capacity to interpret and translate into clear and precise words what is going on in the depths of each person. Her great experience, her benevolence and her humour are undeniable assets that facilitate the acceptance of who we are and the integration of the fact that each one is entirely responsible for his or her life and what he or she creates. Thank you Marianne. "

Thérèse