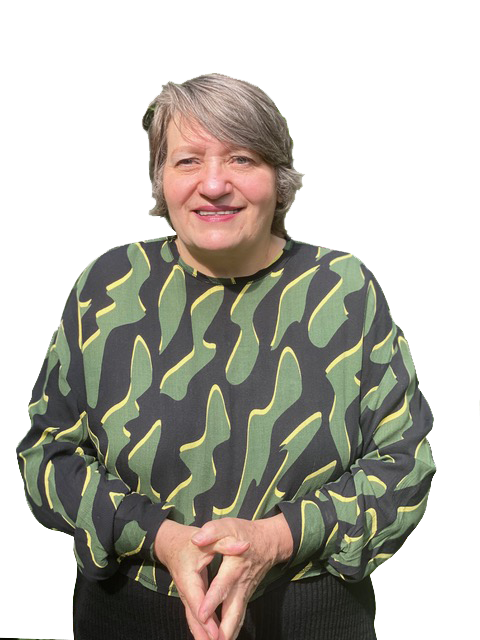 ​Marianne Hubert


Between the ages of three and eighteen, Marianne had seven near-death experiences that opened her to another reality, that of our life beyond the material. Inhabited by the desire to return to the state of existence of love, happiness and unlimited consciousness that she experienced on the other side of the veil, she embarked on a frantic search in spirituality and psychology. Frustrated at not finding the same state of bliss, she threw away her spiritual quest and settled for a merely material life. It was then, thanks to the concrete observation of her frustrations, confusions and other daily negative emotions that she made her subconscious conscious and progressively released her own divine source and that wonderful state of being that had always been there underneath. Since 2002, she has been guiding other seekers with love, humour and strength in the encounter with the Self.


webinaire gratuit

mardi 28 mars 2023 à 19h30
S'OUVRIR À L'UNIVERS BIENVEILLANT
L'univers vous pousse vers votre évolution à travers l'inconfort! Ne manquez pas cette occasion pour vous ouvrir à un état de conscience plus large.

Rencontre avec les dauphins libres

Croisière en mer Rouge du 5 au 12 août 2023
Les dauphins sont connectés en permanence à la Source divine, dans un état de conscience éveillée faite de bienveillance et d'altruisme, de jeu et d'innocence, de plaisir d'être en vie, connectés à leurs amis et leur famille dans la joie et l'exubérance. Ils émeEent des ondes de guérison et d'ouverture du coeur qui donnent lieu à des éveils spontanés, et à un état d'être plus ample. Ils seront nos maîtres pour ceEe expérience iniIaIque hors pair.
Au cours de cette semaine en Egypte au contact étroit avec ces êtres magnifiques, nous posons les bases pour vivre en alignement avec notre propre source divine en libérant en conscience nos mécanismes de défense érigés pendant l'enfance comme protection contre la souffrance. Se libérer de ses mécanismes nous fait retrouver notre véritable vulnérabilité et l'authentique gratitude d'être en vie, chacun exactement au bon endroit pour apporter sa contribution unique à la terre.
Chaneling (in French)

Monday 10 April from 4pm to 7pm - online
Since 2002, Marianne Hubert has been channeling a spiritual entity, the Guide. The "Troisième Pôle" method of self-work is inspired by his teaching, which encourages us to awaken to our fundamental nature. The powerful energies of love and healing present during the meditation to the sound of Emilien Sanou's balafon prepare the arrival of the Guide in the energetic body of each person. The Guide gives a general message and sometimes gives the opportunity to ask questions.

​the young adult self-working groups (in French)
with Marianne Hubert
Every other Thursday from 7:30 to 10:30 pm

During these meetings, each person has the opportunity to express his or her vulnerability around the different emotional climates felt in order to discover the common thread contained in the life experience and the emotions it arouses. The group allows one to safely experience one's true expression, and the relaxation and love that comes from revealing oneself to another. The aim is to work on the different emotions that each person experiences in their daily lives, but also those that participants reveal to each other, and thus learn to embody a spiritual perspective in their material lives.

self-working groups (in French)
with the helpers trained by Marianne
Every other Thursday from 7:30 to 10:30 pm-
Fabienne et Françoise
Every other Thursday from 9.30am to 12.30pm - Pascale et Dominique
​Self-help groups offer you a platform for integrating a broader, divinely aligned life perspective into your relationship life! Each person expresses his or her own experiences. You learn to use the mirror of the other to get to know yourself better with honesty towards yourself and others and expression in your vulnerability. Participating in a group every other week allows you to keep an eye on the red thread for your personal evolution held in your emotions.